The day my housing officer changed my life
My name is Gemma. I'm 25 and I'm from Milton in the north east of Glasgow.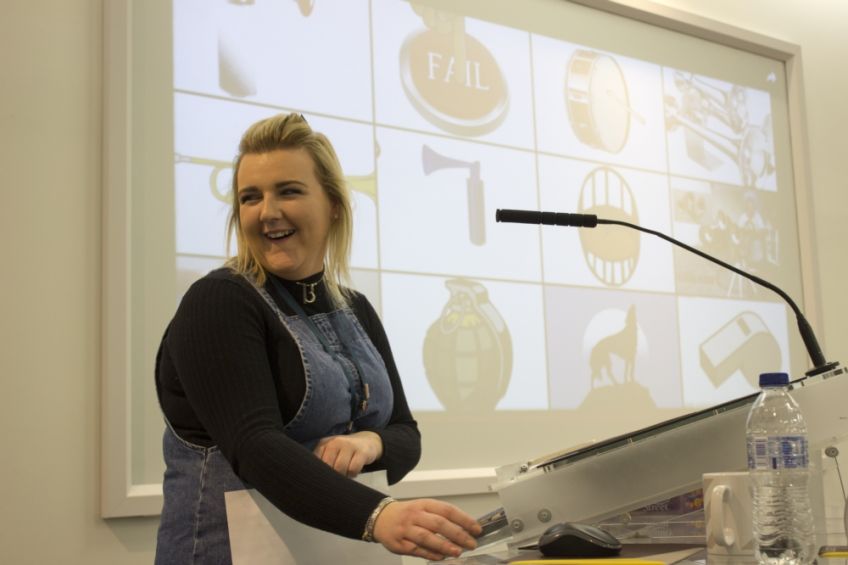 My name is Gemma. I'm 25 and I'm from Milton in the north east of Glasgow.
I work at Cube as a housing assistant. It is a great job and I enjoy meeting new people and seeing the difference that we can make for our customers and how they can benefit from the excellent services we deliver.
But not so long ago, I was a teenager who lacked a bit of confidence and wasn't really sure what I would do with my life.
Luckily, I also lived in a GHA home, and my housing officer Karen, thought to tell me about Wheatley's Modern Apprentice programme. She came and gave me all the information about it, and said she thought it would be a good opportunity for me to get into a career.
I now can't thank her enough for that conversation.
The apprentice programme is an amazing opportunity for young people just like the girl I was a few years ago. It has helped build my confidence and given me transferable life skills and I have gained a qualification. It is a real pathway to a career.
And now we are recruiting more young people to join us as Modern Apprentices. Wheatley is a great place to work and the job itself is really satisfying because I know that I can help people.
The perks and great conditions are also very good. Things like money back on gym memberships and help with driving lessons make a huge difference.
Applicants need to be between 16 and 19 years old, but they don't need any formal qualifications to apply.
Applications are open until the end of March, so go on, take this chance to change a life.
Find out more about the programme - and how to apply - at Modern Apprentice recruitment.