Ensemble highlights
Ensemble is an award-winning programme with music which reaches thousands of people across Scotland.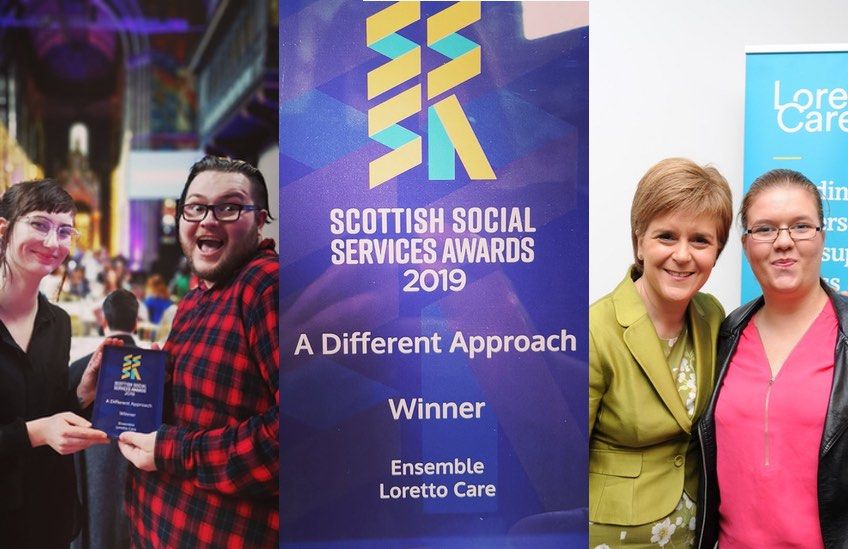 Some project highlights so far:
winning a national award for 'A Different Approach' at the Scottish Social Services Awards in 2019;
radio airplay of songs written by young people on The Roddy Hart Show (BBC Scotland, 2017 and 2019); The Janice Forsyth Show (BBC Scotland, 2017); 'Fresh On The Net' (presented by BBC Radio 6 presenter Tom Robinson, 2017) and interview with young Ensemble participants on The Kaye Adams Show (BBC Scotland, 2017);
Ensemble song 'How Am Ur' awarded 'Single of the Week' and played daily on BBC Radio Scotland's 'The Janice Forsyth Show' in March 2017;
Ensemble volunteers and trainees winning an award for 'Innovative Thinking' at the Wheatley Group W.E. Excel staff awards in 2019;
delivering almost 50 workshops and one-to-one outreach songwriting sessions across central Scotland, resulting in over 30 new songs written by over 40 young people;
performing a sell-out concert at St Luke's, in Glasgow, in 2019. "After over two decades of going to gigs, I can honestly say this is one of the most moving and powerful events I've ever seen," The Skinny, June 2019;
professional recording of a debut Ensemble album at Chem19 Studios in Hamilton, due to be released in Autumn 2020;
performances at the Glasgow 2018 Euro Championships festival in George Square and Social Bite's World Sleep Out Event in December 2019.
Want to find out more? Contact the Ensemble Team at ensemble@wheatley-care.com