Actor backs suicide prevention campaign
Hollywood actor Brian Cox is joining forces with Wheatley Group to help prevent suicide.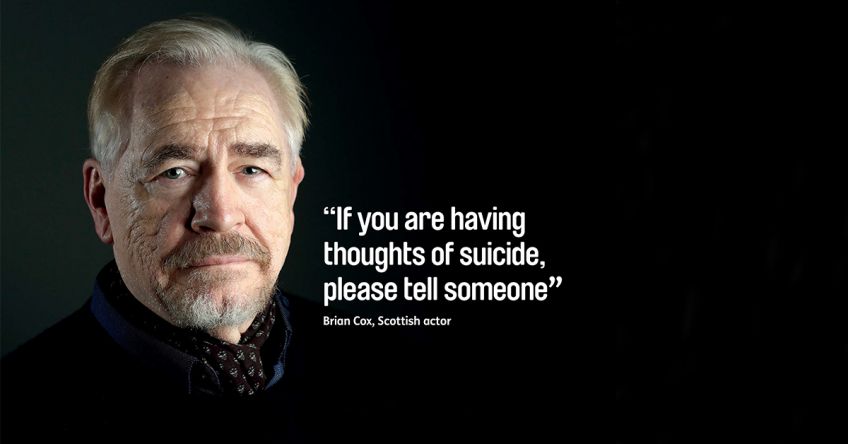 Brian is the face of a new poster campaign encouraging everyone to talk more openly about suicide as it could save a life.
The poster is being launched today to mark Suicide Prevention Week #WSPD which runs from 9–15 September 2019.
Brian said: "My message is simple. If you are having thoughts of suicide, please tell someone. It is so important that people who are having thoughts of suicide know they can talk openly and honestly about how they feel without the fear of stigma or discrimination. This is the first step to getting the help and support you need."
Derek Magee, from Wheatley Group's Protection Team, added: "Suicide prevention and mental health improvement is a high priority for Wheatley Group.
"One in three people a year may have difficulties with their mental health and two people every day in Scotland die from suicide – that is tragic and preventable. We want to help to change that.
"We are very grateful to Brian for helping us to get the message across that talking about suicide could save a life.
"Brian has also been a long-term supporter of Barony's Contact Point services in Fife. The service offers social and practical support, advice and signposting to people with mental health issues, people who feel isolated and others who need help. We are also very appreciative of The Samaritans support with this campaign."
If you or anyone you know is a affected by any of the issues above please tell someone or phone the Samaritans free and in confidence on 116 123 or email jo@samaritans.org.
Monday, September 09, 2019