Housing Minister meets Wheatley staff helping vulnerable people during the pandemic
Housing Minister Kevin Stewart MSP held a virtual meeting with Wheatley Group staff to hear how they have supported vulnerable customers during the COVID-19 pandemic.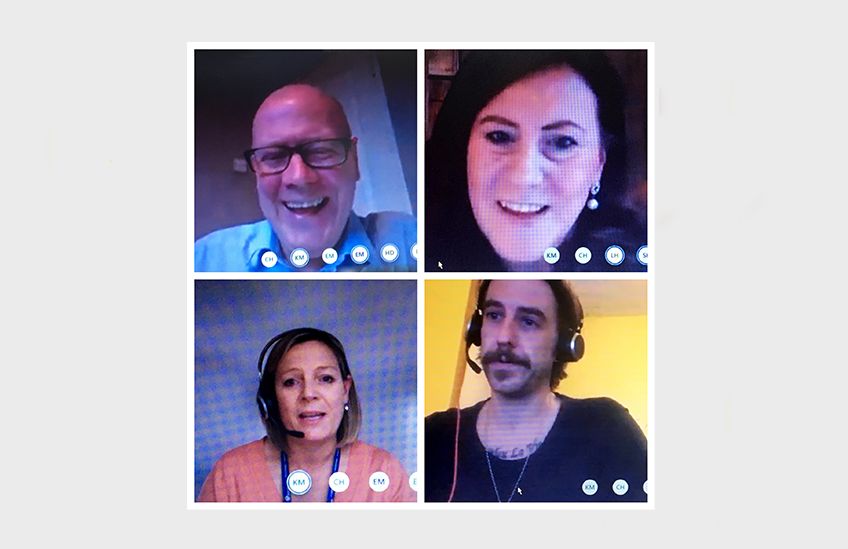 Mr Stewart praised the incredible efforts of Wheatley to help people during the coronavirus crisis.
Wheatley's EatWell service has delivered over 28,000 food packages and its Emergency Response Fund has supported over 5600 vulnerable households across central and the south of Scotland.
Wheatley also handed over more than 400 empty homes for local authorities to use as temporary accommodation for the homeless during the pandemic.
The Housing Minister told staff: "I wanted to let you know how much the Scottish Government appreciates what you've done.
"Wheatley Group has been quite exceptional in terms of supporting people and keeping them safe during this very challenging time.
"I am particularly grateful for the work that has been done providing homes for homeless people. Staff should be proud of all the work they are doing."
Ellen Jane McFarlane, from Wheatley Care's Tenancy Support Service, told the Housing Minister how one customer described the support he received as "a dream come true" after being helped with his fuel debt.
Customer Service Advisor Euan McLean described how Wheatley's 24/7 call centre team has successfully moved to working from home to support customers.
Dumfries and Galloway Housing Partnership Housing Officer Lesley Henry added: "Being part of Wheatley has been transformational in how we can help our tenants and customers."
She explained how one tenant had been supported to clear his debts and was able to access the EatWell service after his hours were cut at work due to the coronavirus crisis.
Wheatley Group Chief Executive Martin Armstrong said: "Every day I am proud and impressed by how Team Wheatley has risen to the challenges resulting from this pandemic.
"Staff have embraced change and been quick to adapt and respond in new ways to support our communities and our customers, many of whom have faced real hardship during these difficult times. I'm delighted the Housing Minister took the time to recognise these sterling efforts."
Pictured: (top left) Housing Minister Kevin Stewart, Wheatley Care's Ellen Jane McFarlane, DGHP's Lesley Henry and Customer Service Advisor Euan McLean.
Monday, November 02, 2020