Programme creates almost 800 jobs and training places in its first year
A pioneering programme to tackle unemployment in some of Scotland's most disadvantaged areas has created nearly 800 jobs and training opportunities in its first year.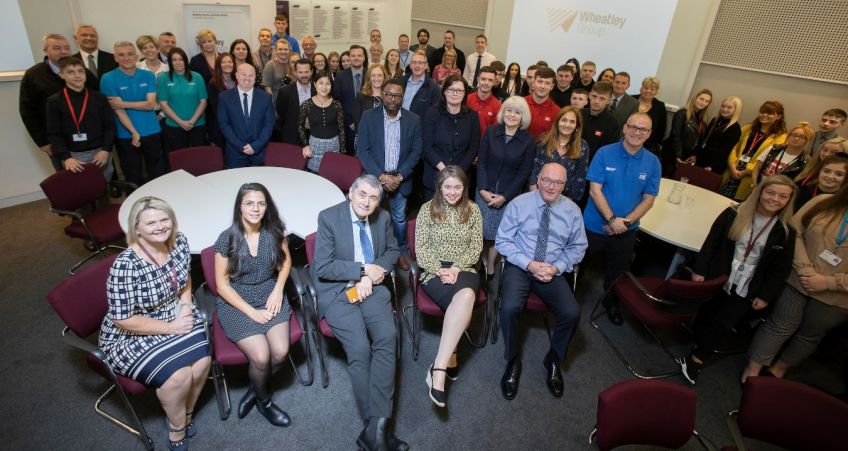 Wheatley Works is the flagship employability scheme from the Wheatley Foundation. It was set up last year to tackle unemployment by creating new jobs and helping people get 'work ready' to take advantage of opportunities being created by Wheatley's new-build and investment programme.
Since April last year, it has led to 788 jobs and training opportunities being created and 646 people securing a job, apprenticeship or training opportunity.
Scottish Cabinet Secretary for Communities, Aileen Campbell MSP, marked the first year of Wheatley Works' success by visiting Wheatley to meet some of the people who have benefited.
Communities Secretary Aileen Campbell said: "The Wheatley Works programme has helped several hundred people access life-changing employment and training opportunities.
"That's why we're providing £100,000 to support the programme as part of a wider £250,000 package, matching the Group's investment, to deliver vital programmes this year.
"Its success is testament to Wheatley's personalised, professional approach which builds skills and confidence. We will continue to work with them to build on this success over the next two years, supporting them to tackle inequality, increase community participation and improve lives."
Wheatley Works aims to improve and enhance customers' skills and readiness to take up jobs, apprenticeships and training opportunities and create 1200 opportunities for customers by 2020. It supports those who don't have the skills or confidence to apply for the jobs and apprenticeships, helping them access work placements, six-week trades skills programmes and a range of other schemes to help them get ready for employment.
The Wheatley Foundation invested £450,000 in Wheatley Works in the past year, supported by a £100,000 investment from the Scottish Government's Empowering Communities Programme.
Opportunities created so far include 162 jobs, 185 apprenticeships and 441 new training places.
Wheatley Foundation Chair, Sir Harry Burns, said: "Poverty and inequality is still a major issue in our society. In fact, 70% of Wheatley homes are in Scotland's most deprived areas, and only a quarter of working age tenants are in work.
"Wheatley Works is tackling that by supporting people from backgrounds of long-term unemployment enter the workplace by providing a range of employability programmes, such as pre-employment skills, mentoring and training, as well as apprenticeships and job opportunities.
"We are seeing the difference that personalised, professional support is making and it is wonderful to hear first-hand how people's lives are being turned around. We are on track to create 1200 opportunities by the end of next year, and it really is the case that Wheatley Works is working.
"We are very grateful to the Scottish Government for its £100,000 investment in Wheatley Works, and are delighted to be able to show the Cabinet Secretary the significant impact it is having on tackling poverty and deprivation."
The Wheatley Foundation has secured a further three-year investment from the Scottish Government.
Case study:
Arthur O'Brien, 51, is a GHA tenant from Castlemilk. He was forced to stop working following complications related to his diagnosis with thyroid cancer. He is now on Wheatley's Changing Lives programme, which is giving him a paid apprenticeship in environmental work for YourPlace, part of Wheatley Group.
He said: "I was out of work for three years. I worked as a binman for the council, but I was paid off when I got ill. I was trying to adapt to the thyroid damage caused by the cancer and the difficulties that came with that. I just couldn't cope. I didn't really know what to do. I got a job in security, but I hated the work.
"My housing officer told me about Wheatley Works and the Changing Lives programme. I had an informal interview in my housing office, and then came to Wheatley for a more formal assessment. It really has changed my life. I love the work and really enjoy the grass cutting and gardening. It's a great team to be part of. I got all the training I needed, including health and safety and first aid.
"I have a job I like. I feel like a man again. I was a bit of a hermit when I was out of work. It really affected how I felt. Now I am really sociable and active again. I cycle to work every day and I just did my first 10k run in three years. My confidence is back and I can talk to people. I have even signed up for the Edinburgh marathon next year.
"I have grown up kids and they are really proud of me. I want to do more than get back to where I was - I want to push myself further. Changing Lives really has changed my life."
Pictured above:
Communities Secretary Aileen Campbell MSP with Sir Harry Burns, Wheatley Group Chief Exec Martin Armstrong and Wheatley staff to celebrate the first year of Wheatley Works.
Pictured below:
Arthur O'Brien with Communities Secretary Aileen Campbell MSP as they celebrate the first year of Wheatley Works.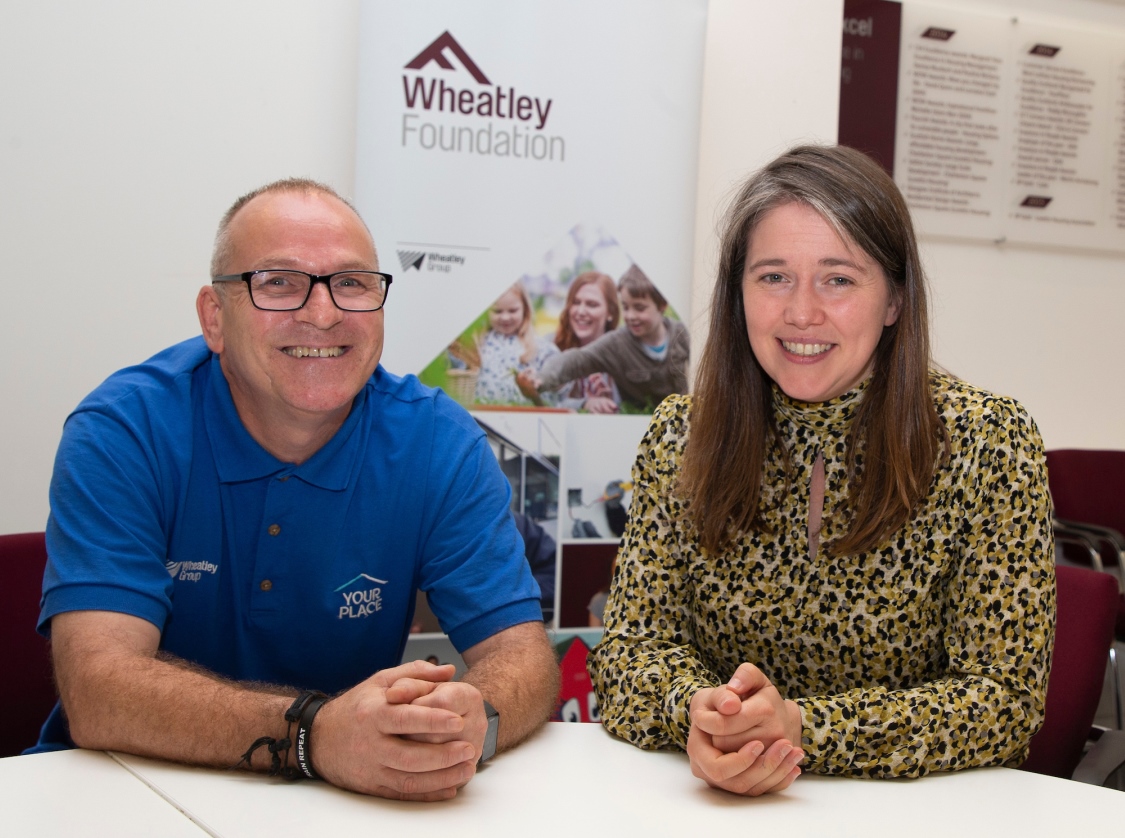 Thursday, September 05, 2019