Wheatley Group steps up its support for homeless people
Wheatley Group has helped hundreds of homeless people put a roof over their heads throughout the coronavirus crisis.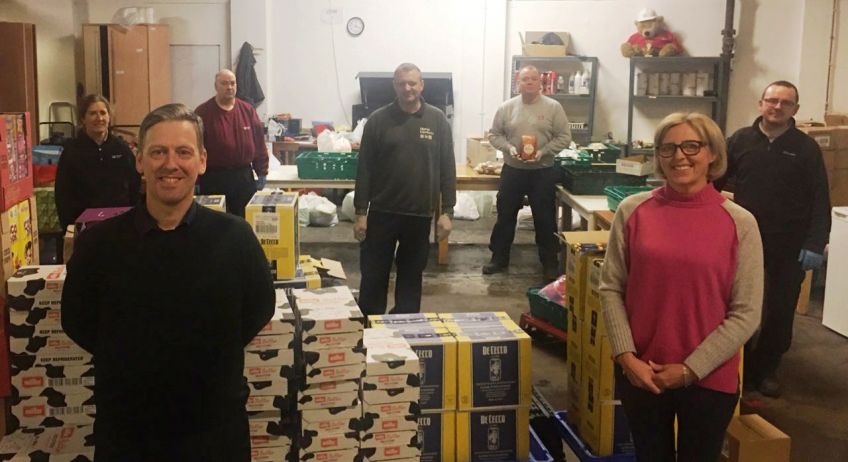 Scotland's largest housing, care and property management group has worked with the Scottish Government, local authority partners and other agencies to help tackle homelessness and rough sleeping.
Since the start of the pandemic, Wheatley has:
handed over 442 homes to local authorities to provide temporary accommodation for homeless people;
committed to 'flip' 150 temporary furnished homes, turning them into permanent homes for the homeless people living in them;
let around 65% of its homes to people who were homeless since it started letting again in August.
Wheatley has also provided 151 homes to Housing First, a multi-agency partnership set up to tackle rough sleeping.
Meanwhile, Wheatley Care also supports more than 2000 homeless people in temporary accommodation across central Scotland, providing them with the help they need to make a go of their home and engage with their communities.
Since the start of the pandemic, that support has also included everything from emergency food parcels and furniture to mobile phones.
The moves are the latest examples of Wheatley Group's continuing commitment to tackling homelessness and supporting some of Scotland's most vulnerable people.
Martin Armstrong, Wheatley Group Chief Executive, said: "We are doing all we can to support people in greatest need in our communities, and particularly the homeless.
"We have worked closely with our partners in the Scottish Government and local authorities across the country, on initiatives such as Housing First, which we've supported from the beginning.
"The importance of everyone having a warm, safe and secure home should never be underestimated.
"As Scotland's largest housing, care and property-management group, we will continue to use our size and scale to help the most vulnerable people in society."
Pictured above: Staff at Wheatley's EatWell emergency food delivery service, which has provided lifeline support to homeless people, and others, during the pandemic.
Thursday, September 24, 2020