Wheatley hands over 400 homes to homeless during coronavirus
Wheatley Group, Scotland's largest housing, care and property management group, has now provided more than 400 empty homes for local authorities to use as temporary accommodation for the homeless during the pandemic.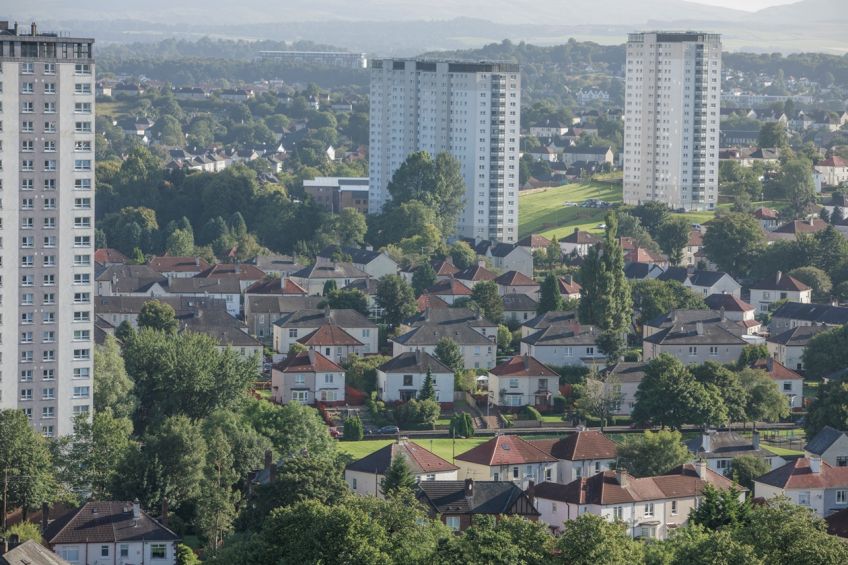 At the end of March, Wheatley pledged 300 empty homes to councils to support homeless people, increasing this commitment to 400 in June. It has now handed over more than 400 homes across Scotland.
The majority of the homes have been provided in Glasgow – Wheatley's biggest area of operation – with over 300 homes going to the city council to help homeless people since lockdown began. 73 have been provided to Dumfries and Galloway Council, 10 to Edinburgh City Council and four to West Lothian Council.
Wheatley Chief Executive Martin Armstrong said: "At Wheatley we are determined to play our part in tackling homelessness and rough sleeping in Scotland. During the pandemic we made it a priority to support the most vulnerable people in our communities. We couldn't let homes which became available due to Government and Public Health lockdown restrictions but we could pass them over to local authorities to support people who found themselves homeless and that's what we did."
Wheatley has also committed to 'flip' 150 temporary furnished homes, turning them into permanent homes for the homeless people currently living in them.
Mr Armstrong added: "Everyone should have access to a warm, safe and secure home. We are committed to providing settled homes for those in need beyond the crisis."
Wheatley Group offering empty homes to the homeless is one of a range of measures introduced to help communities combat the coronavirus crisis. The Group has also delivered more than 25,000 emergency food parcels to people at crisis point as a result of the pandemic through its EatWell service.
With the help of £350,000 funding from the Scottish Government, as well as donations from contractors and suppliers, Wheatley has invested more than £1m in the EatWell service.
In a separate commitment to tackling homelessness, Wheatley pledged in May an extra 100 homes to Housing First, a scheme set up to help tackle rough sleeping. This was in addition to the 200 tenancies already pledged by the Group.
Friday, August 14, 2020