Wheatley launches graduate search for leaders of the future
Wheatley Group is on the lookout for 12 of Scotland's brightest and best university leavers to join its graduate training programme.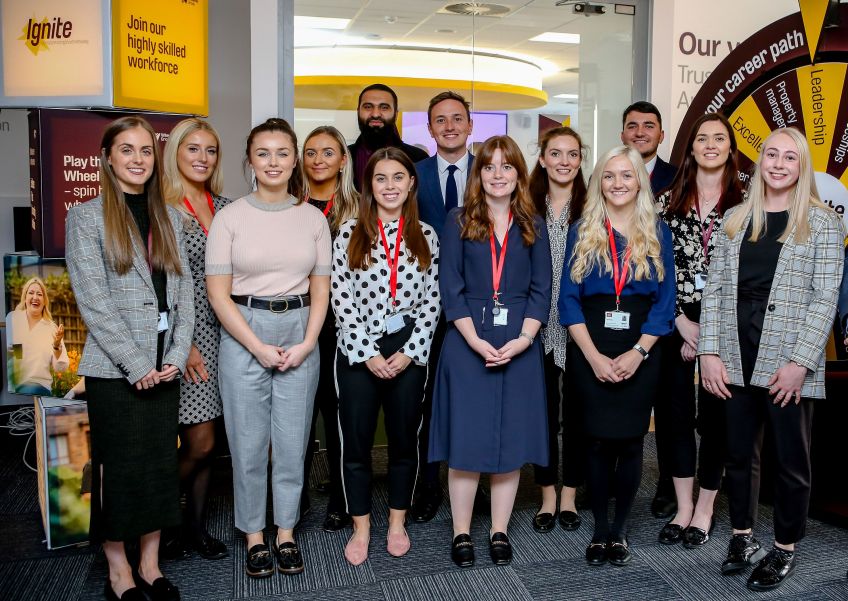 Scotland's largest housing, care and property-management group has launched its 2020 graduate recruitment drive – with 10 housing and two business trainee places available.
In addition to the 12 successful applicants, Wheatley Group will also be taking on two graduates to work in the Dumfries and Galloway region.
Successful candidates will join the two-year programme and receive on-the-job training and development, opportunities for further study and qualifications, and mentoring support to help build a successful career.
Housing trainees will work across Wheatley's social housing and property-management subsidiaries, including GHA in Glasgow and in Edinburgh with Dunedin Canmore. Business graduates will join Wheatley's corporate teams.
Lesley Wilkinson, Wheatley Director of Employee Relations, said: "This is only the second year of our Ignite graduate training programme – but it's already recognised as one of the best in the country and one of the leading opportunities for young people to create an exciting and rewarding career.
"Our graduates will go on to become the future leaders in housing and business – and whether in our frontline housing or corporate support teams, they will be helping to make homes and lives better for our customers today, tomorrow and for many years to come."
Hannah Dodds joined the graduate programme in 2019 after studying Philosophy while volunteering with a homeless shelter. Hannah is now a housing officer with GHA while studying for a housing qualification.
Hannah, 24, said: "Right from the start I had the chance to shadow the housing officers and learn about the role. Wheatley Group is all about helping people. If you want a career that makes a difference then this is the right place for you."
Peter Osborne was a business trainee last year after graduating with a Master of Arts in Geography, Society and the Environment. He is now part of Wheatley's Sustainability Team and helping support new environmental projects.
Peter, 23, said: "I didn't want to be part of a bank or an oil company which is all about making profits. I wanted to be part of something that makes a positive impact on society. That's why Wheatley Group stood out for me."
Applicants have until 5pm on 20 August 2020 to apply to join the graduate programme.
Find out more about the Wheatley graduate programme – and how to apply – at www.wheatley-group.com/graduateprogramme
PHOTO CAPTION:
Hannah Dodds (front row, right) and Peter Osboure (back row, centre) join other Wheatley Group graduates from 2019 Ignite programme.
Monday, August 03, 2020