When Zofia met the First Minister
What happened when Loretto Care's Zofia Piotrowska met Scotland's First Minister Nicola Sturgeon? Zofia tells all.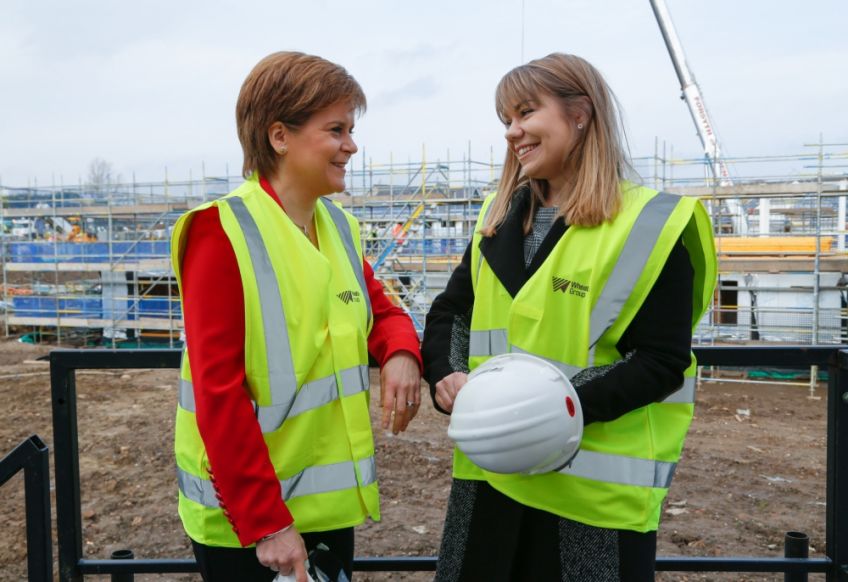 Last Friday a few colleagues from Wheatley and I met Scotland's First Minister Nicola Sturgeon as she launched a new campaign to reassure EU citizens as the UK prepares to leave the European Union.
Diana Berzina, a Health and Wellbeing Assistant at Loretto Care; Marta Rudnikowska, a GHA Housing Officer, and Marcin Debowski, a Welfare Benefits Advisor and I were all invited to the launch of the 'Stay in Scotland' campaign at Auchinlea in Easterhouse.
As the UK is preparing to leave the EU, there has been a lot of uncertainty and even anxiety around what this will mean to EU citizens who made Scotland their home. The campaign aims to reassure EU nationals living in Scotland that the Scottish Government wants them to stay and values their contribution to the economy and society.

Wheatley supports the 'Stay in Scotland' campaign and helped arrange the launch at the new-build site at Auchinlea, Easterhouse in Glasgow, where the First Minister met European nationals working for Wheatley Group and Engie.
We had a lovely, informal chat with the First Minister who made it very clear that she understands that the last three years have been very unsettling for EU citizens and that many individuals decided to move away from the UK as a result of the Brexit referendum.

Nicola Sturgeon asked everyone where they were from and what brought them to Scotland and she was genuinely interested in our stories. It was a fantastic experience and I was very excited to give Nicola my favourite Polish chocolates, which she opened and shared with everyone.

I've never been involved with the media before, so talking in front of the cameras and having pictures taken was a little nerve-wracking.

However, it was made much easier by the First Minister's friendly, kind and approachable nature and because I really appreciate the value of the 'Stay in Scotland' campaign.

I shared my thoughts on the campaign on social media and I was absolutely overwhelmed by the positive response I received. After Nicola Sturgeon shared my tweet, it has been liked almost 1,800 times and shared over 470 times. I received lots of heart-warming comments and messages, which shows how important this campaign is and how much it means to both EU and Scottish nationals who appreciate the value of diversity.

Like many other colleagues across Wheatley, I decided to make Scotland my home. The 'Stay in Scotland' campaign and the opportunity to meet the First Minister made me feel even more grateful for it.