Wheatley Care launches job search for caring and dedicated staff to join their services
One of Scotland's leading care groups has launched an exciting recruitment drive for caring and dedicated people who will go that extra mile to help the people they support.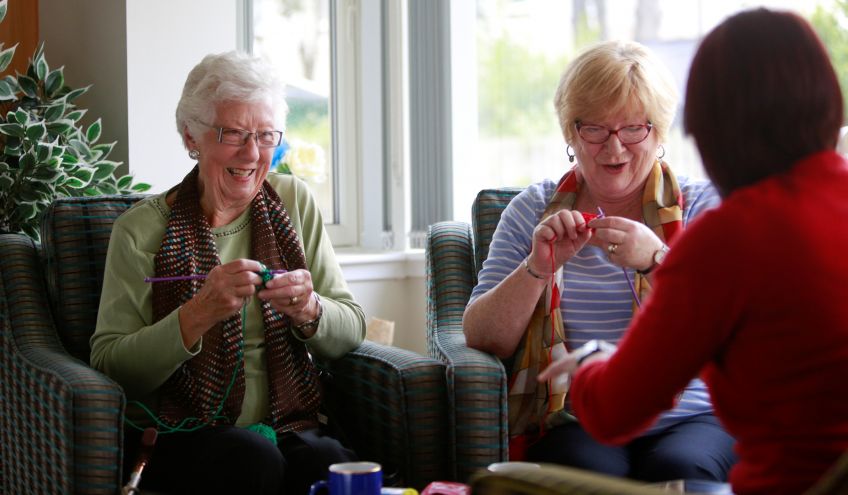 Wheatley Care is on the lookout for flexible, reliable, and compassionate individuals who love to work with and enhance the lives of people in their homes and local communities.
The care organisation, part of Wheatley Group, is looking for people to work in services across Lanarkshire, West Lothian, Glasgow, Edinburgh, Stirling, Falkirk and Grangemouth.
The role of Health and Wellbeing Assistant involves everything from helping with personal care, making breakfast, going to appointments or outings, supporting someone to achieve a specific goal they have or just having good conversation; with the right support and understanding anything is possible.
Sam Miller, a Health and Wellbeing Assistant with Wheatley Care, says she would recommend the job to anyone.
Sam, 22, said: "It is all about making sure the people you work for live happy and fulfilled lives based on their goals and desired outcomes. This can be anything from assisting with breakfast, medication, and household chores to trying something brand new in the wider community. A new hobby, activity or meeting new people, no two days are the same."
Sam, who is based at Inchyra Place in Grangemouth, added: "The role has been great for my career development. Each shift you can be faced with new experiences and different challenges. It's great to see how much I have grown and developed within my role and I appreciate the foundation this has given me to build a career within social care.
"I would recommend this job to anyone. It is fast-paced, you are helping people and making a positive impact on their lives."
The job offers flexible hours over the 7 day week to provide a good work-life balance, pays £10.02 an hour, and annual leave of up to 7.6 weeks, as well as an occupational pension.
Wheatley also offer annual contributions to optical, dentist and gym membership, shopping discounts and help with driving lessons.
If you don't have experience, we offer ongoing training and professional development for you to further any career ambitions you may have. We encourage applicants from all sectors to apply.
This could be your new career and with full support available to you, anything is possible.
To find out more and apply, please visit https://www.wheatley-group.com/careers/jobs
Monday, February 21, 2022