Ensemble announces Glasgow live date
A Glasgow-based music programme supporting young people who have experienced homelessness or mental health issues will play a free concert at the city's St. Luke's venue in February.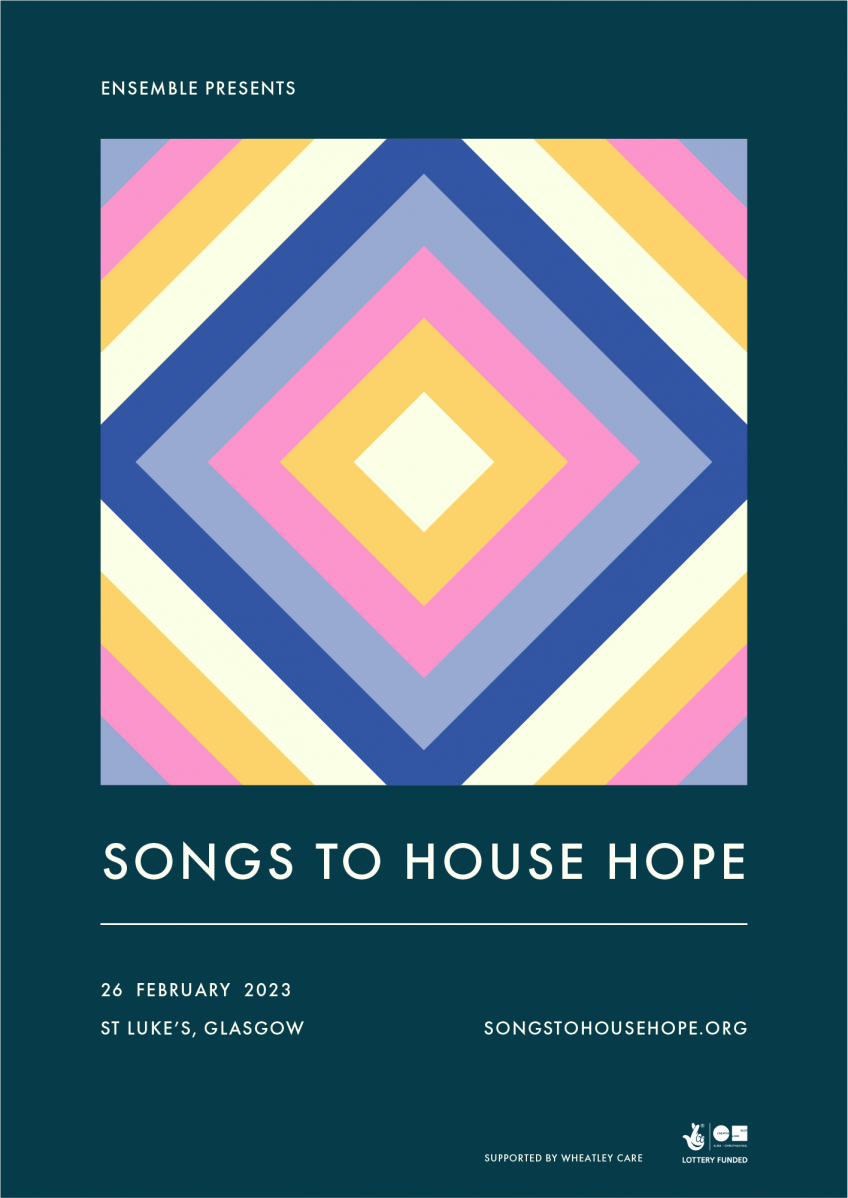 The 'Ensemble presents: Songs to House Hope' concert will take place at St. Luke's in Glasgow's east end on Sunday 26 February.
Ensemble is run by Wheatley Care, part of Wheatley Group, and funded by the National Lottery through Creative Scotland's Open Fund.
It sees young people from different communities in Scotland, many with experience of homelessness or mental health issues, team up with professional musicians to write and record original music.
The programme has also seen participants appear on national radio and in 2021, Ensemble released its debut album and young people taking are currently recording tracks ahead of a follow-up record.
It will be Ensemble's second concert at St. Luke's, having first performed to a packed audience there in June 2019.
Louise Dunlop, Managing Director of Wheatley Care said: "Ensemble is about making music to change lives.
"The award-winning project empowers young people who would not normally have the chance to take part in music making and other creative activities.
"This concert is an exciting opportunity for the young people showcase their talent, display their creativity and personality, and play songs they have written to a live audience.
"We are looking forward to Ensemble returning to St. Luke's and would encourage as many people as possible to come along to see, and hear, the difference the project makes to the lives of people across Scotland."
Earlier this year, Ensemble announced a JustGiving fundraising campaign to allow more people to benefit from the project. Link here: https://www.justgiving.com/campaign/ensemble
You can reserve tickets to the show here: http://songstohousehope.org/
Wednesday, January 11, 2023