Japanese experts learn about dementia support
A team of Japanese health experts visited Loretto Care to learn about support for people with dementia.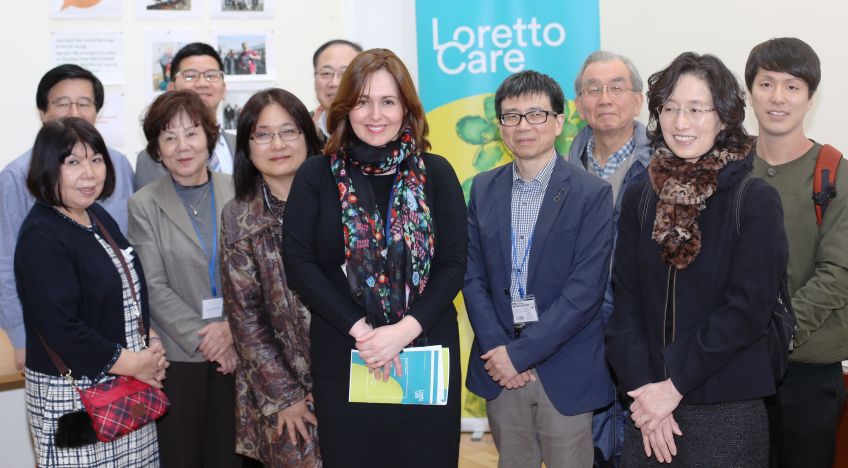 A high-level delegation of professionals and academics visited Loretto Care's award-winning Fullarton service in Tollcross, Glasgow.
The service supports the recovery of people with alcohol-related brain damage (ARBD), which presents similar cognitive impairments to dementia.
Loretto Care, which is part of Wheatley Group, opened the Fullarton service in 2013. It allows 22 residents to live in their own studio flats while benefiting from high levels of personalised care.
It was named Dementia and Specialist Service of the Year at last year's Scottish Care Awards.
The Japanese delegation saw how tailored support, as well as the building layout - including clear-fronted glass, open space and other visual clues - help improve the independence and quality of life of people who live there.
ARBD Care Manager Marshall McDowall said: "Our guests from Japan saw for themselves how the care environment can have a positive impact on people. We were delighted to share our experiences."
The Japanese delegation included physicians and lecturers from institutions including the University of Hiroshima and the Kawase Neurology Clinic.
During their three-day visit to Scotland they also visited Alzheimer Scotland and the Scottish Dementia Working Group.
Thursday, March 24, 2016