Wheatley Care staff receive donation
People we work for in a service in Glasgow have received a generous donation of toiletries.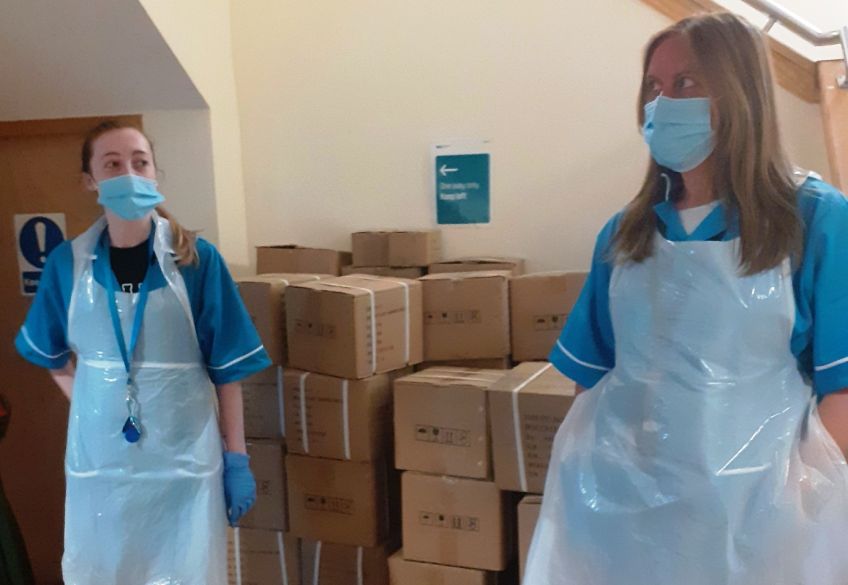 Cleaning products supplier Unico generously donated almost 12,000 items of mini toiletries to help make things a bit easier for people at Wheatley Care's Fordneuk service, which supports people who are homeless.
The items include nearly 7000 miniature bottles of shampoo, 2000 soap bars and over 1000 tubes of shower gel.
Karen Pettigrew, Health and Wellbeing Team Leader at Fordneuk, said: "We're really grateful to Unico for this kind gesture. These items will help us promote good hygiene and will be a big help to the people we work for."
The stock had originally been intended for the hospitality sector, but with hotels and other businesses closed due to the pandemic, Unico donated them to Wheatley instead.
The firm already supplies Wheatley Group with cleaning and hygiene products.
Sales Manager Chris Seabrook added: "We know these are challenging times for everyone and we were delighted to help."
Pictured above are Health and Wellbeing assistant Ashleigh Cooper and Health and Wellbeing coordinator Nicola McGovern.
Wednesday, December 02, 2020