Music to Jodie's ears
A year ago, Jodie Shaw had never played a note. Now, she has had a song she wrote played to an audience of thousands, thanks to Loretto Care.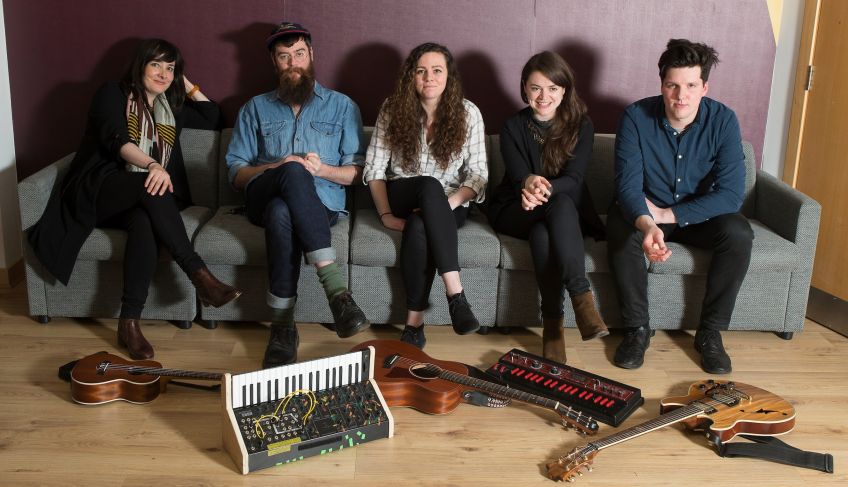 Her song, How Am Ur, has been played live at a sell-out Glasgow gig and been named single of the week on the popular Janice Forsyth show on BBC Radio Scotland.
Jodie, 26, took part in the Ensemble's song-writing sessions and used the experience to come up with a powerful song about her experiences of mental health.
Jodie, from Grangemouth, took to the BBC airwaves to talk about her song and her life.
She said: "My friends were amazed when they realised I'd written a song and it was on the radio.
"It's the first time I've written a song, I have never done anything like that before. I felt happy after the interview but it was quite challenging.
"I think it was really good, especially for mental health, for folk to actually understand it and know a bit more about it, know what it's like for other people. I'd like to write more songs with the help from musicians. It was really fun."
The Ensemble was funded by See Me Scotland to create new music to challenge the stigma of mental health.
People we work for from across Scotland took part, and three songs were eventually recorded and released by professional musicians.
To listen to the music for free, click on Ensemble songs.