Blog 5: Glittery Bums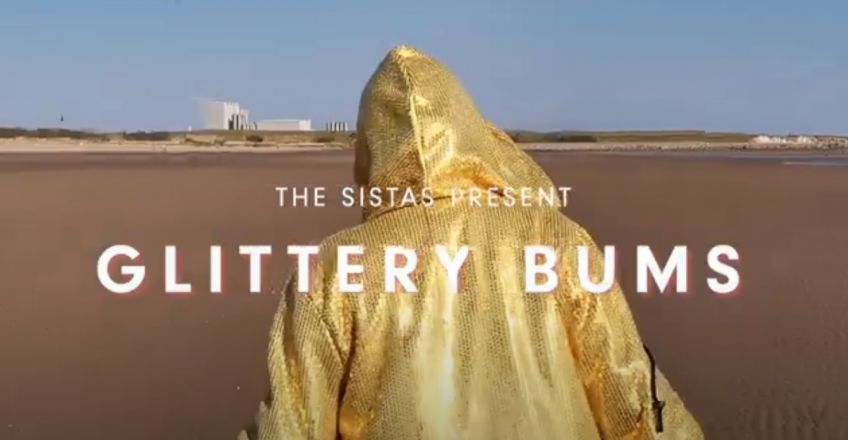 By Shobhita, Ensemble's young music reporter.
Origin stories come in many guises, but you'll be hard-pressed to find one as hilarious as that of The Sistas' song "Glittery Bums". Once upon a time, a bunch of girls got together and said, "Let's write a song about bums!". I was one of the aforementioned girls, and I remember how that thought spurred the free flow of puns relating to the rear end. Humour and silliness were at the heart of a tribute to the city that had become home for this bubbly bunch of girls. Add in some cool beats, and lo and behold, you have the perfect summer banger about friendship, sun and the spirit of Glasgow women.
Is there a story behind the song, and if so, where did the idea for the song come from?
Fatma: Asma and I were on the bus. There was a festival happening at Glasgow Green, and we saw many ladies wearing short shorts with glitter on their bums. The glitter caught our eyes because we were not used to seeing that. Then we were sitting in one of Ensemble's rooms, struggling with what to write. So Donna asked us, "What have you seen this week?" and we said, "The glittery bums! We've seen them everywhere this week." We didn't know then that a song would come out of this reflection.
What was your first impression when you moved to Glasgow? What things about the city did you find the most interesting and why?
Ell: The first time I came here, it felt so different because the sky was so blue. But then after five years, I realised that actually the weather here is quite bad and that blue skies are rare.
Clare: My first impression was how everyone airs their dirty laundry in Glasgow. It's like best foot forward – it's a very honest place.
Christianah: I think what surprised me when I came here was the amount of tea people drank even when it was sunny. In Africa, you only drink tea when you're cold, or you're sick. And the way they eat bread in the UK. Wow! It's always bread and something, bread and tea, bread and egg."
What do you find inspiring about the women of Glasgow? Why did you decide to make Glittery Bums an ode to the women of the city?
Asma: Their confidence and audacity, they have that daring kind of habit.
Mawaddah: It's their kindness for me.
Christianah: It's just the way they do their thing. They carry themselves with so much attitude like, "This is what I want to do, and I'm going to do it. You're not gonna say anything about it." They come to the salon, and they look so good. Their eyebrows are tinted, their lips are shaped, the face is nice, and the hair…wow!
What parts of Glasgow make you feel most at home?
Christianah: Parkhead, because my people are there. There's also the diversity I love about Glasgow. It's not necessarily posh or polished, but it just has a rowdiness, and as big as it is, everybody knows everybody.
Fatma: For me, it's everywhere. Maybe because everywhere I go, I meet lovely people, and they are all so lovely to me, and I feel like I'm home.
Clare: I think it feels like home because it's also quite dysfunctional as a place, which adds to that honesty and family dynamic.
What was it like to collaborate with a large group of women to write this song? Were there any particularly fun or challenging aspects?
Ell: It was challenging because it's hard for me to talk to a lot of people. I was so shy at first, but it was fun to meet everyone.
Asma: Everyone was creative, and everyone had something to contribute, so that was interesting.
Christianah: We were able to write what we felt and turn it into a song – that is rare where we come from and was an achievement for me. With this song, there was the element of surprise, which let us have fun, and it brought out the honesty in people.
Clare: It's the long two years we were together that let us really trust each other and why Glittery Bums came so quickly.
What are your hopes for the song in the future?
Fatma: I hope that Glittery Bums will be a summer banger.
Christianah: Number one, top of the charts!
Clare: My hope is that one day in a couple of summers time, we're just driving down the road, and we hear it playing out of someone's car window, and loads of people are enjoying it and dancing.
Watch the video: https://bit.ly/3j3De94
Buy the song: https://bit.ly/3j6giG1
Buy the album: https://bit.ly/3t5pD3W