Loretto Care provide food for people in crisis
Loretto Care staff at the Glasgow Flexible Homeless Outreach Support Service have set up their own foodbank to help people in need.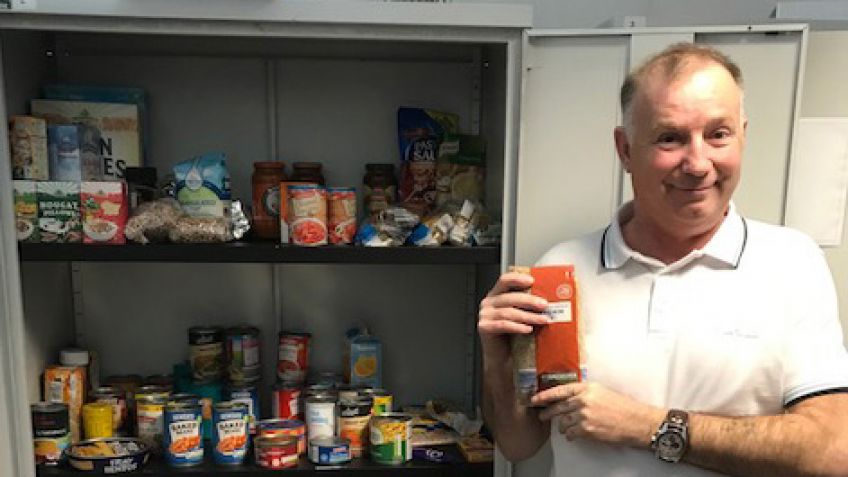 The Flexible Homeless Outreach Support Service (FHOSS) in Glasgow saw there was an issue with families coming into temporary accommodation during the evenings and weekends who had no money and nothing to eat.
They clubbed together to buy emergency food supplies, and keep a few pounds extra to buy fresh bread and butter for people who move in when local food banks were closed.
Loretto Care's Caroline Hever, who is the FHOSS community outreach and activities co-ordinator, said demand has been fuelled by the impact of Universal Credit.
She said: "People are often not getting paid for five weeks. A lot of people have been struggling.
"We set this up to help people, give them emergency food and take the pressure off food banks. It has been very successful. It has made a big difference. It means we are able to help people who have come in with nothing. We are not a crisis service, but we don't want to leave people with absolutely nothing to eat."
The Glasgow Flexible Homeless Outreach service supports people who are homeless and have moved into one of the council's temporary furnished flats.
Tuesday, May 21, 2019