415 Project
The 415 Project, based at a multi-storey in Nitshill in Glasgow, was set up in 2016 to support people over the age of 65.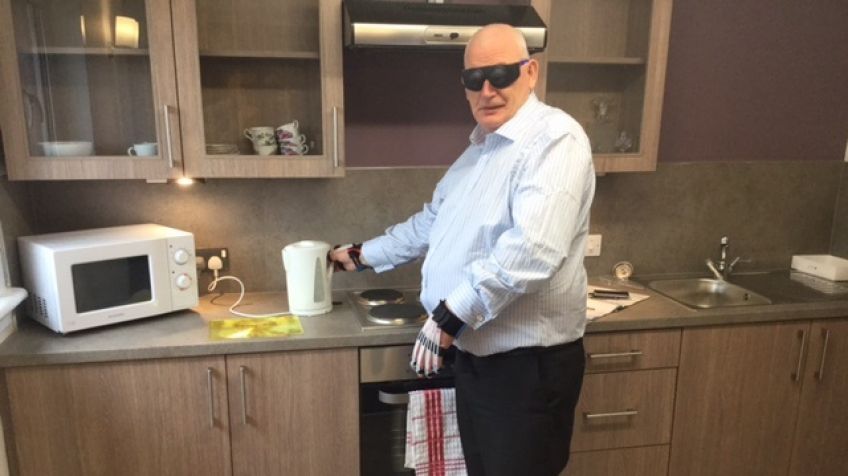 It supports people who face isolation and loneliness, who have medical conditions or who face crisis or a change in circumstance which means they have trouble living full and active lives.
We have a demonstrator apartment in the block, and use this to showcase the different ways older people can be supported to live independently in their own homes for longer, for example through technology, special adaptations and a range of gadgets.
The apartment uses the latest technology – including glasses that imitate eye conditions such as glaucoma, and gloves designed by Cambridge University researchers which mimic arthritis – to allow staff to better understand what life is like for some older people.
The apartment also showcases best practice in design and household items – such as brightly coloured utensils and easy-grip door handles.
The 415 Project has generated enormous interest with more than 3000 visits over the past three years.
The 415 project is run by Wheatley Care. It is supported by Glasgow Housing Association and the Glasgow Health and Social Care Partnership.
Want to learn more about the flat? Call 0141 274 7336.