Stirling housing support service celebrates 20th anniversary
A service helping young people experiencing homelessness has celebrated 20 years of life-changing support.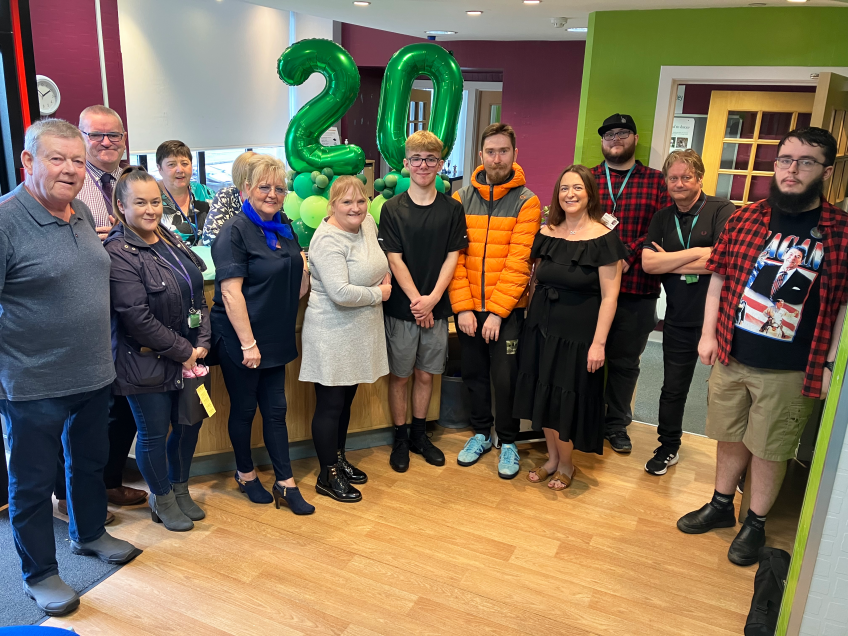 The Stirling Youth Housing Support Service – also known as the Bridge – provides support to people aged 16-25.
The service is run by Wheatley Care, part of Wheatley Group, on behalf of Stirling Council.
Around 40 young people a month are supported at the lodging in Lower Bridge Street and in temporary accommodation across the city.
Staff support the young people, some from care-experienced backgrounds, to maintain a tenancy, build employability skills, and access further education and employment.
The service held a party to mark the 20th anniversary and invited staff and former service users.
Louise Dunlop, Managing Director of Wheatley Care, said: "We were delighted to see so many young people who have moved on to a more positive future thanks to the help provided at the Bridge.
"It's important young people have a say in the support they receive, and this has been key to the service's long term success."
Young people are also taught vital life skills, such as managing finances, dealing with conflict, building positive and stable relationships, and maintaining a healthy lifestyle.
Andrew Sinclair, who previously used the service, said: "I moved into the Bridge five years ago. I was nervous about moving into my own space, but staff made the transition easier for me.
"I gained my own independence, learned new skills and was able to manage my accommodation.
"In April 2019, I moved into my own home. Having my own place and the ability to just live is something I thank the Bridge staff for, as they helped me get to this spot in my life.
"Through the Bridge, I also got involved with a Wheatley Care musical project called Ensemble. I used to just go along to the workshops but now I'm a trainee helping young people to write their own songs."
Councillor Gerry McGarvey, Community Wellbeing and Housing Convener at Stirling Council, said: "Many young people who become homeless experience incredibly difficult challenges. It is reassuring to know that so many of them have been helped, and continue to benefit, from the excellent housing support service provided by staff at the Bridge."
Tuesday, September 05, 2023