Ensemble helped me fight stigma
As Loretto Care's musical project, the Ensemble, gets ready to take to the stage for its first public gig, John Paul McInarlin tells us about the song-writing process, and what he has got out of being involved.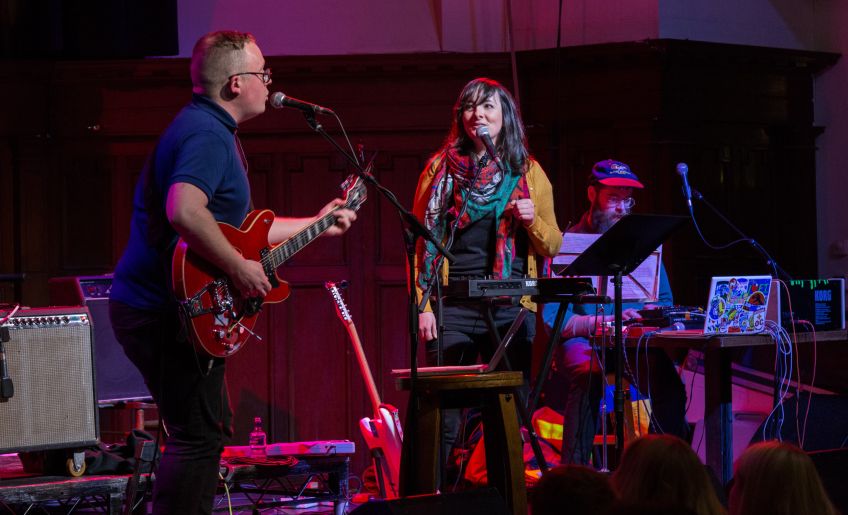 What are you doing this Wednesday night? I'll be listening to a song I wrote being performed in front of hundreds of people.
I got involved in Ensemble through being homeless. The chance was given to me and I took it to try and build my confidence. I've seen and experienced mental health stigma all through my life so it was important to me.
I was suffering hearing voices, but never told anyone about and basically that led to me losing my job and becoming homeless. To be honest I was embarrassed about it, scared of being judged.
My experience was that, when I told people about it they would judge me right away, even my doctor at one point. It stopped me working as people didn't understand and when they saw me talking to myself, the trouble started, thinking I'd lost the plot. I think if people had an understanding of mental health I'd still be in that same job.
Ensemble gave me a chance to learn to speak to people and to realise that not everyone judges you and there are other people who have been through similar things.
Loretto Care has been like that for me. I'm in a better place mentally and moving to a new house – my first proper house. I've grown up a lot since my time with Loretto. I have been sorting out my anger and mental health and am becoming more confident. It has made me a better person.
I didn't think at all I'd be able to do what I did at Ensemble – to sit down and write a song, but I gave a wee bit of trust and I started talking. It all came out and really help me start talking about my mental health. I wrote the song on my first night there, so was a bit much for me when I went back, but I can't believe I did it.
Siobhan was really nice, she really made me feel at ease and was good to talk to and work on the song together. I am really proud of the song I wrote.
My song is about being normal if there is such a thing as being normal.
Listen to the music for free below, or click on Ensemble songs.